Pin It
HELLO!!
I'm here today for the FIRST New Challenge over on the Calling All Sistahs Blog!!
EVERY Month on the 18th we'll be sharing a New Inspiration Challenge Photo!!
There are NO Product or Genre Restrictions!! You'll also have a chance to WIN!! =)
So I HOPE You'll Join us EACH Month!!
Here's my Card for our First Challenge!!
Now I'll be Honest, I'm going ALITTLE Rouge!! LOL!! I took my Colors from the background of the Challenge Photo!! I've used the
Pretty Posies Stamp Set
and the coordinating
Pretty Posies Die Set!!
Each month, on the 18th we will have an inspiration photo and challenge to spark your creativity. You can use
the photo
or
the colors
or both
to create your card to encourage, bless or lift the spirits of the recipient. Then link up here by June
13th
for your chance to win a
$25 gift code
from CAS-ual Fridays Stamps to use in their online store! You can use any product you wish, but if you are chosen and your card has a stamp or die from CAS-ual Fridays Stamps, your prize will be doubled!!!!!!
Rules:
1. Make an encouragement card using the inspiration photo or color collection or both.
2. Link up by 12am EST on the 13th to be eligible to win.
3. Any products welcomed. You are not required to use CAS-ual Fridays Stamps on your card, but if you do and your card is chosen, Michele will double your prize
Don't forget to use coupon code encourage17 at checkout for 15% off your order!! =)
THANKS SO MUCH
for stopping by today and I hope you'll join for the FIRST
Calling All Sistahs May Challenge
!! I CAN'T WAIT to see what you create!!
I hope you have a
FABULOUS WEEK
!!
I'm also linking up to the

Simon Says Stamp Work It Wednesday Challenge!!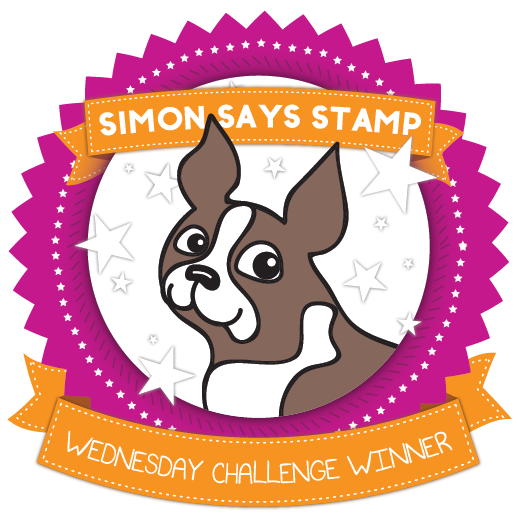 Simon Says Stamp Wednesday Challenge: A Bit of Sparkle!!
COUNTRY HUG-N-KISSES
LARISSA =)