Pin It
HELLO

!!
I TOTALLY had planned on doing a
Merry Christmas Post
yesterday, but that didn't happen!! =)
We have been ENJOYING our Holiday FUN spending LOTS of time with our Friends and Family and I can't say it enough; "I LOVE MY FAMILY"!! =) I feel
SO BLESSED
to have them and to be a part of the AMAMZING Traditions!! I couldn't WANT anything more for my kids to be a part of!! I HOPE all of you my
SWEET BLOG Friends
have had an
AMAZING Holiday
as well and that you KNOW how much I TREASURE and CHERISH your Friendships!! =) THANKS for your SWEET COMMENTS and for visiting my blog to see what New Projects I have made!! It MEANS more to me than you'll EVER KNOW!! =)
So on to my Post for today!! =) I wanted to play along with the
PTI December Blog Hop
and I just
LOVED
the Picture of the
Cake
above!! I also just
ADORE
that SWEET and BEAUTIFUL Card that
Melissa Phillips
shared this week for the
PTI Make it Monday Challenge
!! So I decided to play along with the New
Make It Monday #194: Sympathy Cards & Stamped Borders
Challenge
and to combine it with the
PTI December Blog Hop
!!
I used the New
Pretty Petals Stamp Set
which was a SPECIAL
Free with Purchase
Stamp Set from
Paper Trey Ink
with a qualifying Order placed this Month!! For more info about this set you can see it
here
!!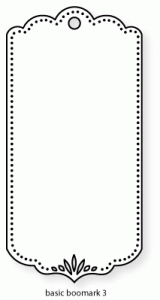 Isn't it a BEAUTIFUL Set!!?? So I thought it would be FUN to use the Make It Monday Challenge #194 my jumping off point!! I ended up adding in my own touches here and there and I REALLY LOVE the way it turned out!! I used three different Ink Colors!!
Golden Rod
Yellow
and
Bean Stalk Green
by
Simon Says Stamp
and then by
WPlus9
!! I used the Dotted Circle from the set and stamped my Border!! After stamping all f the circles my design still felt alittle flat!!?? So I tried several different things and I ended up deciding to add some of the same Dotted Circle Images only I stamped them with
Versa Mark Ink
add then added some
Ranger Platinum Embossing Powder
and I
LOVE
the added depth and texture that it added to my design!! =) I then took the
Basic
Book Mark 3 Die
and Die Cut it making it about 11/2 shorter in length than the Original Die!! I then stamped the main
Flower Image
in the same
Golden Rod Yellow SSS Ink
and then I used the
Bean Stalk Green SSS Ink
to stamp my
Leaves
!! I embossed another
Dotted Circle Image
and then die cut a
Sweet Little Heart
from some
Pink Felt
!! I layered it all together and then stamped the Sentiment in
Versa Fine Black Onyx Ink
and even though it isn't an obvious Sympathy Card Sentiment I think that it would work as one!!?? We have been to several Celebration Services lately where the Families have chosen to have a Celebration Party where instead of being SAD that they are gone they want EVERYONE to CELEBRATE the LIFE that they lived!! Although these types of Celebrations are HARD, they also lend a time to really REMEBER who the person was and the LIFE that they ENJOYED LIVING!! =)
So I hope you like it!!
THANKS SO MUCH
for stopping by today and I hope you have a
FABULOUS WEEKEND
!!
COUNTRY HUGS-N-KISSES
LARISSA =)